2021
Kintsugi


We have the picture of you in mind,
when you were young, posturing
(for a photographer) in scarves
(if you could have done it) but now,
for none of you is immortal, ninety-
three, the three, ninety and three,
Mary, Ellen and Emily, what
beauty is it clings still about you?
Undying? Magical? For there is still
no answer, why we live or why
you will not live longer than I
or that there should be an answer why
any should live and whatever other
should die. Yet you live. You live
and all that can be said is that
you live, time cannot alter it–
and as I write this Mary has died.
William Carlos Williams

Three Graces (Youth, Mirth, Elegance)

Eine ganz andere Bedeutung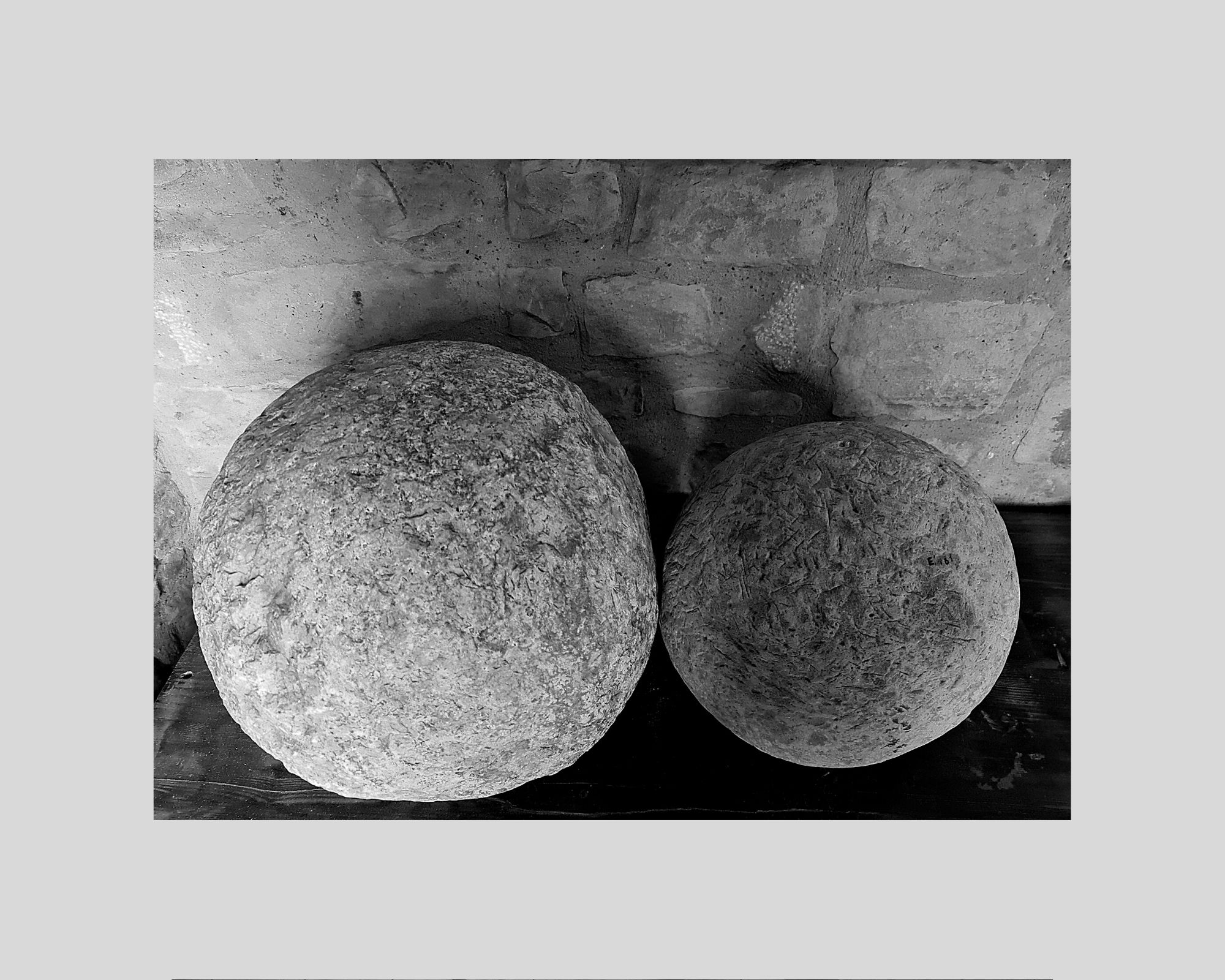 Gravitation
Nike of Samothrace
Atem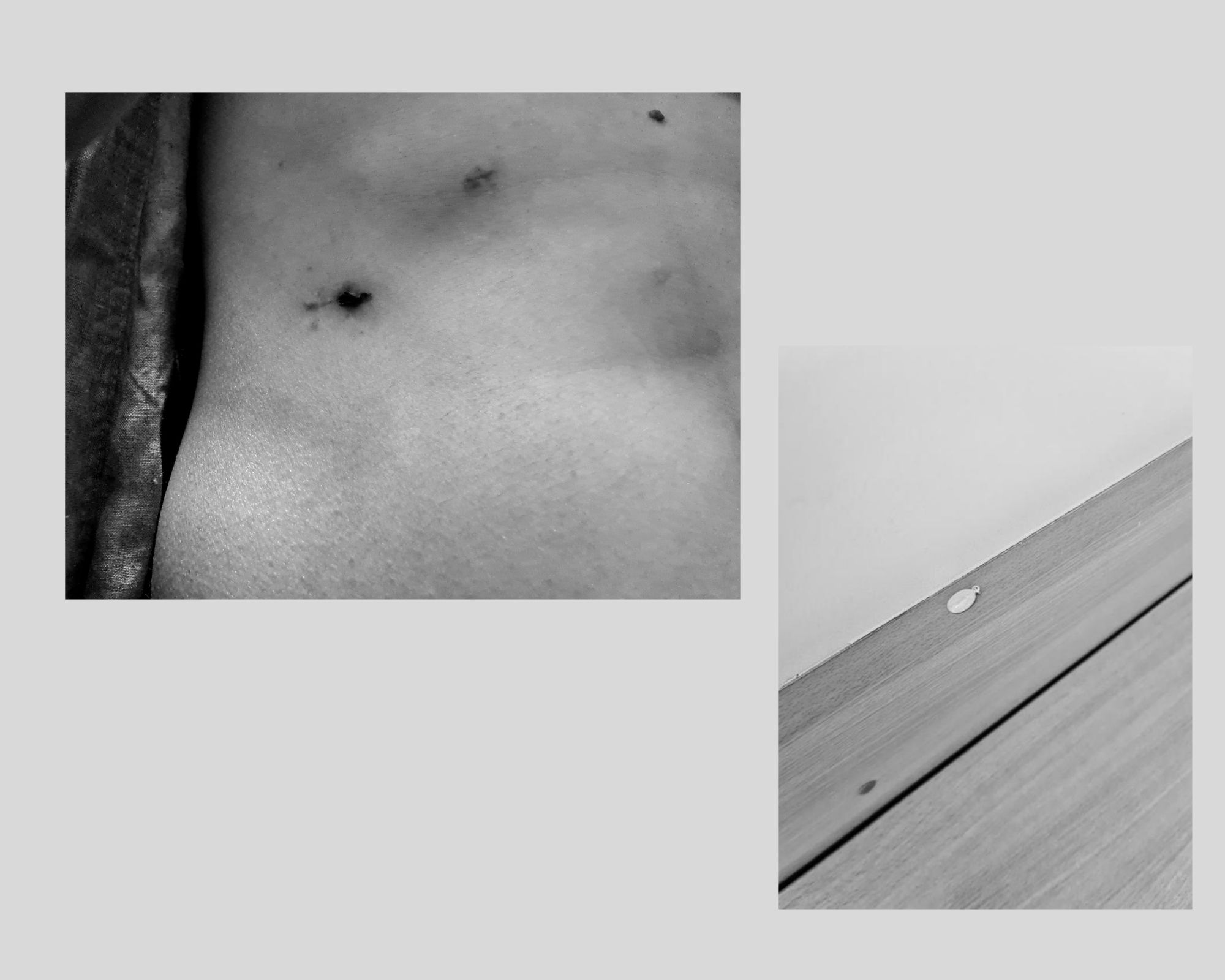 Kintsugi
Verbindung
Der älteste Planet
202021
Soundscapes / Seascapes
The North Sea 20 000 years ago.

Seascape 21
Seascape 22
Seascape 23



Seascape 24
︎︎︎
︎
Fragments, Light
and Sound
I often painted fragments of things because it seemed to make my statement as well as or better than the whole could.
G . O ' K e e f f e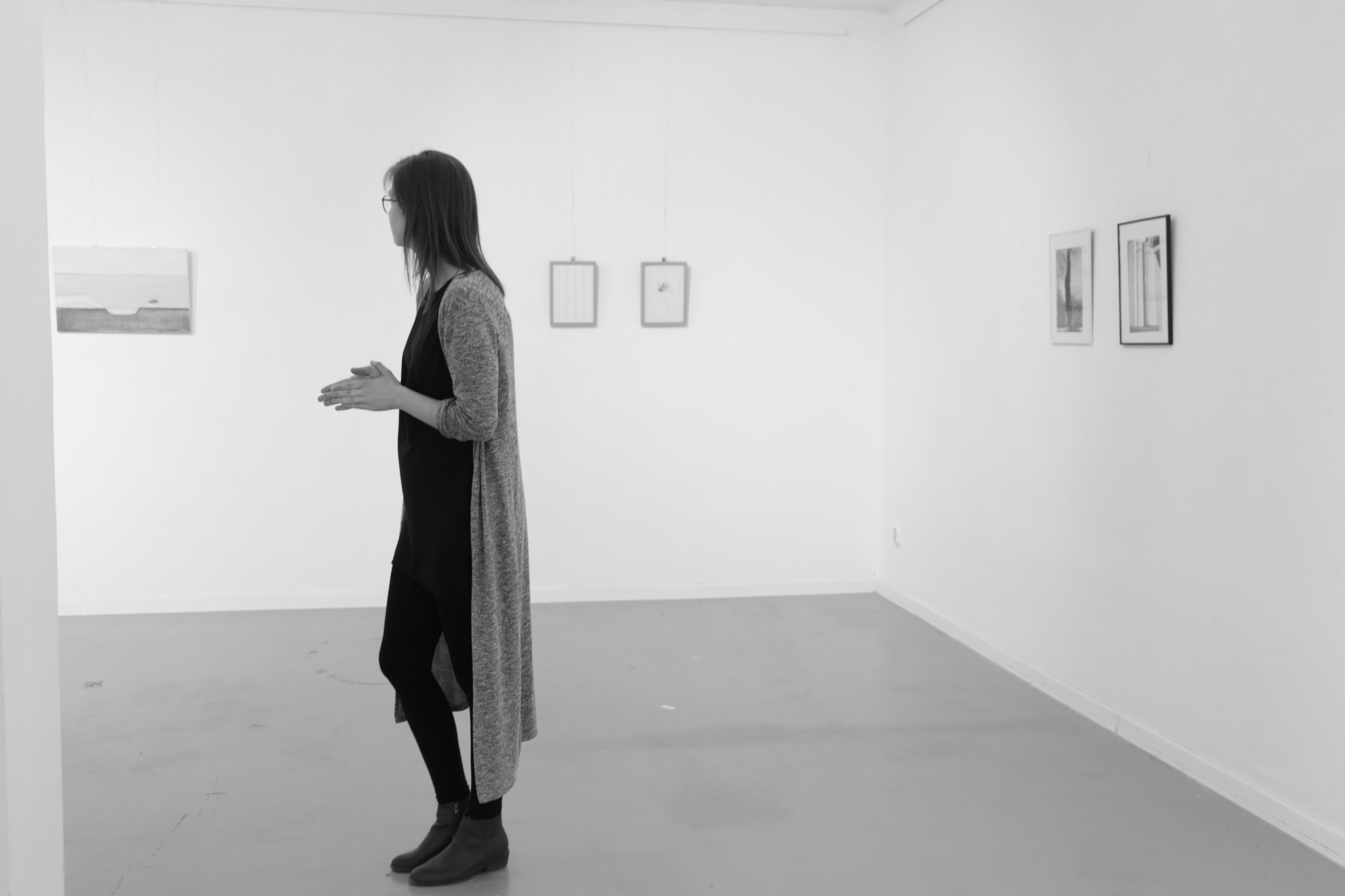 ARTIST STATEMENT
To me, the fact that no two photographic prints are ever exactly the same is a perfect analogy of how I view painting. Photography has taught me that memory is fragile and uncertain and through my painted surfaces memories are recorded and transformed. Modest in scale and subject, my paintings become fleeting moments of distorted reality.

Examining ideas of existence and being, I look for the essence of a person through the essence of an object. The camera becomes a link between an intense description of the world of things and my own response to it. My works are fragments that act like poetic signs; I would like to encourage people to slow down and to see the poetry of everyday life. Through the process of cumulative observation some of my favourite motifs are endlessly copied while others, once pushed to the edge, simply vanish. The diversity of my work unites the idea of looking behind what is seen, which is my main concern.

︎︎︎
Martyna Anna Benedyka

b. 1991 in Gdynia, Poland
benedyka.m@gmail.com
Education

FIRST CLASS BA (HONS) FINE ART PAINTING
2014, Gray's School of Art, Scotland, UK


Exhibitions

2021
Infinity Exhibition, The Holy Art Virtual Gallery, Hackney Downs Studios, London, UK
National Art Salon, Brăila Art Gallery, Brăila, Romania

2020-2021
Próba | Attempt 2020, Jan Tarasin Art Gallery, Kalisz, Poland

2020
Open Art, Virtual, Art Number 23 Gallery, London, UK | Athens, Greece
Together We Are One, Swiss Art Expo, Zurich, Switzerland
Poem Vizual II, Galeria Labirint, Iași, Romania
On The Table, Virtual, Marram Arts, Scotland ︎ worldwide
Rest Here | Rămâi aici, Solo Show, Artalpha Iași Art Residency, Iași, Romania

2020, 2030
Parade of the Schwitters' Army, Kolaj Institute, New Orleans, Louisiana |
Merz Gallery, Sanquhar, Scotland, UK

2019
Powrót | Return Solo Show, Palette Gallery, Warsaw, Poland

2018
Themersons 5, Themersons Festival, Płocka Art Gallery, Płock, Poland
Big Village, Small World, Collagistas Festival, Temple Bar Gallery+Studios, Dublin, Ireland
The Sketchbook Project, Brooklyn, NY | Chicago, IL | Atlanta, GA | Spartanburg, SC, USA |
Toronto, Canada

2017
Artoteka, Food Think Tank Art Gallery, Wrocław, Poland
The Artbox.Project Basel 1.0, Art Basel, Basel, Switzerland
Grande Biednale, Bęc Zmiana Foundation, Warsaw, Poland

2016
Day of the Dead - Dada Centennial Exhibition, The International Museum of Collage,
Assemblage and Construction, Santa Fe, NM, USA
Apricity, Mid-Winter Exhibition, Wall Projects, Montrose, Scotland, UK
Oliva in Painting, Warzywniak Art Gallery, Gdańsk, Poland

2015
Waves, PCAO, Summerhall, The Sciennes Galleries, Edinburgh, Scotland, UK
A to/from B, Two Person Exhibition, Wagon, Seventeen Gallery, Aberdeen, Scotland, UK
Federation of British Artists - Futures, Mall Galleries, London, UK
Wall Projects Winter Exhibition, Montrose, Scotland, UK

2014
Artsyland 8, Wall Projects II, The Old Rope Works, Montrose, Scotland, UK
Open Your Eyes, Gray's School of Art Degree Show, Aberdeen, Scotland, UK
Opening Credits, Gray's School of Art Pre-Degree Show, St Margaret's House, Edinburgh, Scotland, UK

2013
Stars in My Eyes, Schwartz Gallery, London, UK

2012
The Seven Habits of Highly Anomalous People, Gray's School of Art, Aberdeen, Scotland, UK
SPD Annual Painting Awards Exhibition, Gray's School of Art, Aberdeen, Scotland, UK



Guest Artist Talk

2020 Rest Here | Rămâi aici, Artalpha Iași Art Residency, Galeria Labirint, Iași, Romania
2015 Cultural Interchange Beyond Languages and Locations, Seventeen Gallery, Aberdeen, Scotland, UK

Residencies

2020

Together, Separately, Cel del Nord Virtual Residency, Oristà, Barcelona, Spain
Artalpha Art Residency, George Enescu National University of Arts, Iași, Romania


Selected Collections & Publications

Albe Art Gallery, Honorable Mention, 2021
Mnemosphere Project, Politecnico di Milano, Italy, 2021
The Spring City Journal, 2021
ArtConnect, Artists to Watch, Best of the Week, 2021
No(w)here Collective, 2021
Contemporary Identities, Issue 9, International Art Magazine, 2021
Lenscratch, Fine Art Photography, 2021


Quince Magazine

, London, 2021


Postscript Magazine

, UAE, 2020
World Wide Art Magazine, Winner, USA, 2020
http://kolajinstitute.org/collections/schwitters-army/SA018.html
MERZ Gallery, Sanquhar, UK
Pushing Out The Boat, UK, 2019
Płocka Art Gallery Collection, PL
Brooklyn Art Library, Brooklyn, NY, USA
The International Museum of Collage, Assemblage and Construction Collection, Santa Fe, NM, USA
Summerhall TV, Edinburgh, UK
A to/from B Photobook, 2015


https://a-to-from-b.tumblr.com/


Pushing Out The Boat, UK, 2015
Collage Collective (The CC Presents: Ken)
Central Stn The Creative Social Network
Scottish Art Blog, 2014
Private Collectors


Art Magazines / Journals
Featured in:

2021
Albe Art Gallery Magazine & Store, May 2021 (upcoming)
The Spring City Journal (upcoming)
Contemporary Identities #9, International Art Magazine
Quince Magazine, A Literary and Visual Arts Journal

2020
Postscript Magazine
World Wide Art Magazine

2019, 2015
Pushing Out The Boat, North-East Scotland's Magazine of New Writing and the Visual Arts


Selected Press & Reviews

https://www.contemporaryidentities.com/about.php
Stars In My Eyes


Wall Street International




https://vimeo.com/145614702




https://wagonart.org/2015/03/01/new-curatorial-project/

http://kolajmagazine.com/artistdirectory/martyna-benedyka




http://thisiscentralstation.com/degree-shows/grays-degree-show-review/




Scholarships

2014 Robert Brough Memorial Scholarship, UK
2009 Scholarship for Artistic Achievements, PL
2003 Presidential Scholarship, Gdansk, PL




© Martyna Benedyka 2021
---